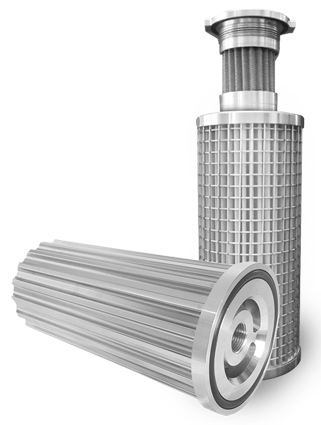 You probably spent more on your car mats!
Affordable, Superior Engine Protection
Oil filters are meant to protect your engine from harmful debris, dirt and metal fragments. Your filter is likely made of paper, old technology that can begin to fail before your next oil change. Ours is made from aerospace grade materials. Superior protection. Period. There's no comparison.
Why would you allow 80 year-old technology in your 21st century car?
HUBB, there is no comparison!
HUBB Oil Filter
Made from surgical stainless steel and aircraft grade aluminum
Filter-in-a-filter design
Improves oil flow up to 5X, thereby reducing engine friction
99% Efficiency at removing oil contaminants at 25 microns (captures contaminants down to 5 microns)
Increases contaminant storage capacity by up to 5X
Potential to reduce carbon monoxide and nitric oxide emissions
Increase your oil change interval based on oil analysis
Non absorbent and captures contaminants as the oil is filtered through our filter in a filter design, which increases storage capacity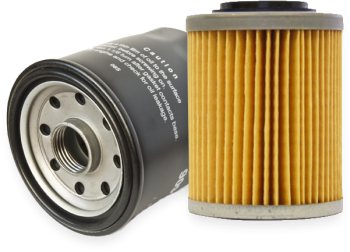 Conventional Oil Filter
Oil filter design has not changed in over 80 years
One filter design - made from paper and tin
Oil flow slows down when saturated with oil & contaminants
Most oil filters are rated at 99% Efficiency at 40 microns
Standard contaminant storage capacity
Does not improve emissions
Standard oil change interval
Technology so important and advanced, HUBB earned 18 U.S. and International Patents.
Hubb's aerospace grade materials, far exceed current automotive standards, and provide superior protection while helping to eliminate the millions of used oil filters that end up in landfills.

+
1 - Pressure Differential Valve opens
+
2 - Pressure Differential Valve opens
+
3 - Pressure Differential Valve opens
+
4 - Pressure Differential Valve opens
+
5 - Pressure Differential Valve opens
+
6 - Pressure Differential Valve opens
The HUBB filter looks and works completely differently than a conventional filter and protects your engine much better.
The difference starts with how the oil flows into the filter. 1) The HUBB filter features two large kidney shaped openings in its baseplate that channels the oil around the exterior of the primary filter. These large openings dramatically increase the oil flow in comparison to a conventional filter.
HUBB deploys a multi patented filter-in-a-filter design. Most of the oil is filtered by the primary filter 2) which filters oil from the outside to the inside. But when the pressure increases during acceleration, 3) HUBB's 1st pressure differential valve opens and 4) oil flows into the secondary filter where it is filtered from the inside to the outside of the filter. This opposite flow from the primary filter eliminates cross contamination of the clean and dirty oil, allowing only the clean oil to flow through the center of the filter and back into the engine.
The purpose of the secondary filter is to enable HUBB to keep filtering your oil at higher pressure. Conventional filters do not have this capability and when faced with increased pressure go into bypass mode which contaminates the oil as the filter stops working.
To further protect your engine, the HUBB filter has a 5) 2nd pressure differential valve that opens when pressure become excessive in extreme operating conditions. This 2nd pressure differential valve ensures that the engine is never without oil. 6) And unlike conventional filters, this 2nd pressure differential closes when the oil flow returns to normal.
HUBB's patented design can increase the oil flow rate to the engine up to 5 times the rate of a standard oil filter and HUBB's filter efficiency is 99% of contaminants at 25 microns versus only 52% for a conventional filter. In combination with its patented pressure differential valves, the HUBB filter provides superior and longer protection for your engine.
How HUBB Filters Make a Difference